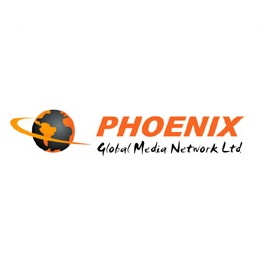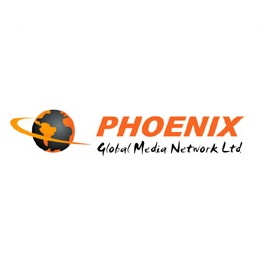 PhoenixGMN
Hello there, We are a cool social media and mobile apps startup which has some amazing news making popular web portals and mobile apps in our portfolio. Most of our operational team is in India and Business representation is based in london, Singapore and NewDelhi. We are also the lead sponsor of London's #1 mobile apps tech meetup http://appsjunction.co.uk We need a PR, Digital Marketing, Sales, Event Management Intern ( 1 Paid & 1 UnPaid internship) with relevant background and education. Top qualities needed.
1) Passion for emerging technologies (especially mobile apps) and social media savvy
2) Driven for Marketing & Business development efforts , Interest in facebook/google adverts, viral video marketing
3) Creative & innovative person who can sort out issues without help
4) Warm & attractive personality with excellent communication skills.
5) Any previous press releases, blogging and content creation experience most welcome.
Note: MS office PPT experience must.
Responsibilities:-
1) Networking with prospective clients at tech events and pitching our apps development services
2) Knowledge of social media, mobile apps and appstores applied to converse with right audience. Should be able to present infront of large audience.
3) Liase with Event Organisers, PR people, Journalists and manage Online PR and Social Media activities.
4) Client Coordinator for Mobile Apps Projects.
Also you need to know:-
1) Its an unpaid internship where you will get to learn
a) how a small tech startup runs, is managed and is made successful with low cost digital marketing, mobile apps, events, blogs, twitter, linkedin and social media promotions.
b) How to manage mobile apps projects from finding clients to sales & marketing pitches and post delivery business support
c)  how to organise and promote tech events, present to audience & make sales
Note: 
We pay travel costs on job in unpaid internship. We may consider offering a paid internship (£450 PCM) but only for experienced candidates who have done some relevant internships/job work before.  We may offer a permanent position later to the trained intern depending on performance.
2) All our manpower is in New Delhi, India and only business representation here in Central London. So you might be the only one in office when Business Analysts are out for meetings and busy.
3) We manage monthly events for http://Appsjunction.co.uk – London's leading moble apps tech meetup. One of your responsibilities will be to manage and social media promotion of these events as well as our social networking portals & mobile apps like http://iLuvlondon.net, http://IAmNewToLondon.com, http://AsiansInUK.com etc
4) http://www.PhoenixGMN.com is a mobile apps & social media tech startup.  A lot of dedication, hardwork & initiative will be needed to make your mark on us and clients. You will get to learn 10X more than what you would typically learn in a big company. You will need to have the passion to go that extra length to impress. If you have the fire in you to get involved with something amazing and do some impressive work, if you understand the startup culture where a person wears many hats, and if you are really a passionate person, then respond ASAP.
You must answer following questions in your response/cover letter:
Your CV must have either your photo or social media profile link (facebook/linkedin profile with your photo)
Are you still studying or have finished your education? And whats your Gender & Age?
How many months of commitment you can offer to this interesting opportunity with us? And when can you start?
Where are you based and can you commute to central london everyday?
Can you attend late evening tech events on behalf of our company and present PPTs in front of audience? Seehttp://appsjunction.co.uk to get an idea about these events.
Can you come for interview coming weekday evenings or weekend?
what experience if you have any with mobile apps, digital marketing, social media promotions?
what experience if you have any with sales & mktg or event management?
 have you worked with any offshore (Indian) teams before on any project?
In you response, please do mention whether you are applying for unpaid internship or paid internship or both. We pay travel costs on job in unpaid internship.
You must sign in to apply for this position.