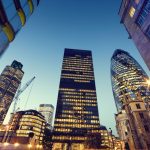 We are trying to place candidates in 2 Sr. PM(60%)/BA(20%)/PMO(20%) roles with UK's Leading Bank
If you know anyone, please do refer. Rate: 550/day 3-6 Months Rolling Contracts. Location and Roles mentioned below:
2 x London/Canary Wharf based VP level PM/PMO/BA – as above but supporting different Programme lead based in London.
Responsibilities include:-
– Leading one of the workstreams of mapping applications to consuming areas,
– working on multiple MD level senior technology stakeholders.
– Forming requirements for reporting/outputs from the PM tool
– Facilitating workshops
– Pulling together briefing decks for CIO and business stakeholders
– Pulling together steering packs for weekly senior exec meetings, including with the group CIO and 2 x entity COOs
– pulling together status updates and working with the central programme to manage plans, dependencies, risks and issues
– PM(60%)/BA(20%)/PMO(20%)
If interested kindly revert back with your updated CV to PMROLES@keytogrowth.co.uk with the subject "K2GAPR18BUK-[Location]" and with following details ASAP.
Total Relevant Experience:
Role Related Projects Experience:
Any Certifications:
Notice Period:
Telephonic Interview Availability:
Nationality or Visa:
Last Rate/ Salary:
Ltd Co / Umbrella:
Current Location:
Ideal Role Location:
OK for Relocation for the role?:
OK for Traveling for the role?:
Holidays Planned in Advance: None
Linkedin Profile:
GDPR (Keeping your Data for Recruitment Purpose Consent)
Skills: IT, Finance, London