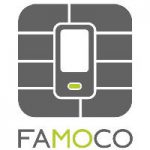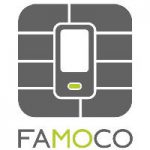 Website Sales/Direct/TeleSales
Mission :
FAMOCO is looking for a IT Support. The responsibilities will consist in technical and IT support and QA. You will contact customers on different platforms and help them understand the use of our products and solve their technical issues. You will use different tools to perform Hardware and Software tests on our products.
You :
are willing to learn about Android development
are an advanced Android User
are willing to learn about QA and Test Automatization
have a basic Java or Python programming experience or willing to learn
have a basic experience in electronics or willing to learn
are passionated by the mobile landscape and emerging technologies
have a self-starter and strong teamwork spirit
speak and write fluently English and French
highly motivated
Benefits :
A salary in line with the market and the experience of the developer. Possibility to be introduce to the dynamic IT world and experiences in a fast growing Start-up .
Other platforms used by FAMOCO :
Zoho Customer Support
Sales IQ
Slack
VPN
Source Tree
Android Studio
Git
Jira
Javacard
Docker…
Company :
FAMOCO is a young start-up building mobile infrastructures for payment, transportation, loyalty and e-government. In 2 years time, with offices in Paris, Brussels and Hong Kong, we seduced clients in more than 20 countries.
We designed three components that help us to change the world:
our hardware: a secure and affordable NFC mobile device
our OS & apps: a modified entreprise ready Android OS
our cloud service: an online service to manage remotely our fleets of devic